Movement Afoot to Transfer Space Traffic Monitoring from Air Force to FAA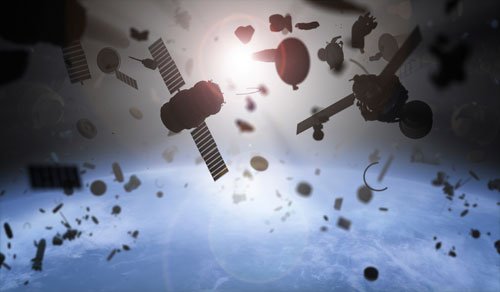 COLORADO SPRINGS, Colo. — The time is now to begin transitioning the monitoring of space traffic from the Air Force to the Federal Aviation Administration, a senior Defense Department space leader said April 13.
Rep. James Bridenstine, R-Okla., at the Space Symposium announced April 12 that he was introducing the American Space Renaissance Act, a wide ranging bill that would, among other provisions, give the FAA authority to monitor and manage launches, debris tracking and allow it to ask satellite operators to move spacecraft when necessary to avoid collisions.
Douglas Loverro, deputy assistant secretary of defense for space policy, at a panel discussion endorsed the idea and said it was time to begin the process of giving the FAA, or some civilian agency, more power over space operations because the U.S. military doesn't actually have any of these authorities. The idea to do so is widely desired amongst all the military space agencies including U.S. Strategic Command and Air Force Space Command, he added.
The U.S. Air Force monitors space traffic but does not have any statutory authority to, for example, tell a commercial satellite operator to move a spacecraft if it thinks it is in a dangerous orbit, he said.
"The Air Force does not do space traffic management. It does space traffic monitoring, and in some cases, space traffic warnings, but there is no management involved," he said. Only a civilian agency can have that kind of authority, he said.
There are thousands of satellites being planned for launch, and while some of them many never come to fruition, they will cause congestion and debris in certain orbits, he said. In some regions, there may be orders of magnitude more objects adding up to hundreds or thousands times more debris and spacecraft than is what is present now. "I think we're going to have a problem," he said.
The first step would be to have a civilian agency take over space traffic monitoring, as the Air Force now does. It could be the FAA, as long as it is a nonmilitary entity, he added. It would then slowly transition to management duties, he said.
Another major reason why the effort should begin soon would be to give the United States the upper hand in this realm, he said. "I want the U.S. to be ahead of the rest of the world on this. I want us to establish the regulatory framework and not the rest of the world," he said. That is preferable to an international body that may not have the best interest of the U.S. national security space or the nation's allies in mind, he added.
Creating the regulations would also benefit the growing U.S. space sector, he said.
"A good space traffic management regulatory framework helps entrepreneurs have the confidence they need to go ahead and get the funding they need, the insurance they need, the surety they need that they will be able to fly safely in space," Loverro said.
The transition will be a "long and bumpy road" and may take up to a decade, but the time to begin is now, he said.
Damon Wells, director of the National Reconnaissance Office's policy and strategy office, said the NRO is studying the concept in light of the ever growing space debris and congestion problem. "Whatever path is chosen, Doug is right, it's going to be a long journey," he added.
Bridenstine didn't believe the act would pass as a whole, but it would serve as a conversation starter about some of these issues, and then bits and pieces of the legislation would find its way into other bills such as the National Defense Authorization Act, the industry publication Space News reported.
There is strong consensus in the Pentagon and Congress that the military shouldn't become bogged down in doing space situational awareness and having to pass the information on to others. Civilian agencies should do it, Bridenstine said.
"The goal is to generate interest, start a conversation, and, where we can build consensus, take different parts of the bill and insert it into other pieces of legislation that we know are going to pass. That's the strategy," he said.
Photo Credit: iStock
Topics: Space