U.S. Proceeding with New Strategy to Counter ISIL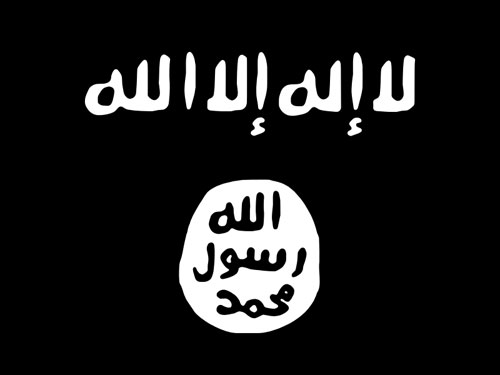 The State Department is pursuing an alternative approach to counter the Islamic State's online propaganda and in turn stymie the group's recruitment of foreign terrorist fighters, according to a senior government official.
"There is no question we need to do more to counter ISIL's propaganda and online radicalization and recruitment efforts," said Tina Kaidanow, ambassador-at-large and coordinator for counterterrorism at State. "We recognize that the most effective messengers are our partners in majority Muslim countries, and we also understand frankly that governments are not usually the best agents for delivering this kind of content or pushing back on the kind of messaging ISIL utilizes," she said during an event hosted by the Center for Strategic and International Studies, a Washington, D.C., think tank.
Prior to the department's shift in strategy, its efforts focused on directly sending messages to potential ISIL recruits through the Center for Strategic Counterterrorism Communications, which was established by the president and secretary of state, Kaidanow said. However, officials have come to realize that when countering an organization that operates under the notion that Western governments are illegitimate, a message from them might not be the most effective source, she said. "How credible can you be [under those circumstance]?" she asked. "It's very difficult to say."
For this reason, in January the State Department announced the creation of the Global Engagement Center which aims to "shift focus on countering violent extremist messaging away from direct messaging and toward a growing emphasis on empowering and enabling partners, both government and non-government, across the globe," a White House fact sheet said.
The center will work with Muslim communities and non-government entities at home and abroad — providing them with the funding and technical expertise to counter the message of violent extremism, Kaidanow said. "You have to assist those community elements that are looking for those ways to reach into those communities and stop that kind of recruitment or intervene early in that cycle."
Other ways the State Department is looking to stem the flow of foreign fighters to terrorist groups in the Middle East is by partnering more effectively with allies to increase border security and information sharing, she said.
One step toward developing a more collaborative, global response was the United Nations Security Council Resolution 2178 passed in September 2014. "Implementation of this UNSCR involves wide-ranging efforts to increase information sharing among countries; implement counterterrorism legislation; strengthen border security; and increase efforts on counter-messaging and countering violent extremism," Kaidanow said.
The United States now has over 49 information-sharing agreements with international partners; 45 countries have enacted laws or amendments to create greater obstacles for traveling into Iraq and Syria; at least 35 countries have reported arresting foreign terrorist fighters or aspirants; and 12 countries have successfully prosecuted at least one such fighter, she said.
Topics: Defense Department, DOD Policy, Homeland Security