DEFENSE WATCH DEFENSE DEPARTMENT
How Trump Might Reform Defense Business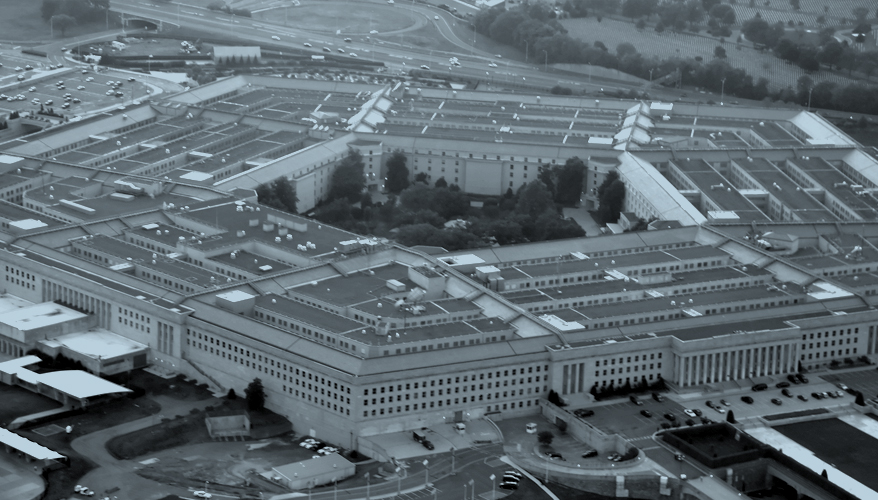 An oft-repeated line of President-elect Donald Trump's presidential campaign was a promise to "drain the swamp in Washington, D.C." It's a recycled cliché that other politicians have used over the years and, in Trump's case, it has implied a desire to tear down established "big government" institutions.
If the pledge is honored, the Defense Department could be in for a shakeup.
The Pentagon prides itself on being more apolitical than most agencies. Secretary Ashton Carter informed defense workers the day after the election that he is "committed to overseeing an orderly transition." A Pentagon advisory panel, known as the Defense Business Board, already published a detailed guidebook to help ease the handover of power. Notably, the board cautions the new team that defense is serious business and that this is not the time or place for political gamesmanship.
"At noon on January the 20th 2017, the president-elect will be sworn in," the report says. "While the president is feted with an inaugural parade and many formal balls, the new secretary of defense immediately begins a day filled with briefings, staffing decisions, war-plan reviews, and meetings with the chair and vice chair of the Joint Chiefs of Staff and the combatant commanders."
The business board also will present to the incoming leadership a menu of proposed reforms that members believe are necessary to reduce costly bureaucratic bloat at the Defense Department. They warn the new administration that it should take action right away to tackle overhead spending — slow the rising cost of military and civilian personnel, shed aging facilities, jettison unneeded stocks of spare parts and other inventory and eliminate layers of management in many defense agencies.
"We're prepared to pitch these proposals to the new administration team. They are going to be looking for savings," said Defense Business Board member retired Marine Corps Maj. Gen. Arnold Punaro. "Every administration coming in looks at how they can do things more efficiently," he said. "If you look at the arithmetic of defense, you can't spend our way out of these problems."
The board's suggestions are not new by any means. Many were proposed to the incoming Obama administration in 2009 but have proved tough to implement due to political pressures from Capitol Hill or simply because of bureaucratic inertia.
There is much speculation that Trump, a real estate developer with no government experience, will be far more aggressive than past presidents at challenging the status quo. His reform agenda should become clearer once he names a secretary of defense and other senior members of the Pentagon team.
The Defense Business Board for more than a decade has sought to inject a corporate culture into the department's operations and financial management, but often has seen proposals fall by the wayside. Military and civilian leaders have pushed back on many initiatives, arguing that national security is a sacrosanct mission that should not be managed like a corporation.
In a letter to the incoming transition team, DBB Chairman Michael Bayer, urges the new leadership to "run the department like a modern business." The Defense Department is an "enterprise that is too costly, too slow and often unable to devote the resources required to enhance modernization and readiness," Bayer added. The Pentagon can't assume a future of ever increasing budgets, and "must confront the growth of overhead, personnel and benefits, and unnecessary work," he noted. "Without major surgery, our overhead and personnel costs will continue to eat away at our modernization and readiness. This is not about policy; it is about running the department like a modern business."
On the legislative front, much of the focus will be on Trump's and the Republican-controlled Congress' efforts to repeal Obama's healthcare law. Many Pentagon contractors are contemplating the possibility that they might also move to undo some of the Obama regulations introduced over the past eight years that specifically apply to companies that do business with the federal government. Trump will need to work closely with Congress on this, said Roger Zakheim, a partner at Covington's public policy and government affairs practice and former general counsel and deputy staff director of the House Armed Services Committee.
Federal contractors have been unhappy with Obama's executive regulatory actions over the past eight years. Many companies have chosen to exit the government market because of the regulatory burdens, said Todd Overman, chair of the government contracts practice group at Bass, Berry & Sims. The compliance obligations have piled on, he said. "An enormous amount of regulation has been thrust upon defense contractors, particularly in the labor employment space, fair pay, executive orders on sick leave and all that sort of stuff," said Overman. "This is especially concerning to service companies that may have a small federal footprint and are saying 'this isn't worth it.'"
Industry groups will be calling on Trump not only for regulatory relief but also for help creating a more collegiate environment for contractors in the government market. "Expand public faith in governing by delivering results through partnership and collaboration between government and its supporting contractors," urged the Professional Services Council. Other recommendations: Bring competent people into government. "We need experienced, competent leaders who can produce results," PSC said. "America's problems need all the talent we can get to work on them."
For years the Pentagon and other agencies have operated in a controlled chaos, with short-term funding and under a hostile working relationship with Congress. The voting public made it known in this election that they dislike government dysfunction. So do federal agencies and their contractors, which will be looking at Trump and his team for clues that they will be able to work with Congress. That would be welcome change.
Topics: Defense Department, Defense Innovation, Defense Contracting, Budget