Trump Defense Plan Still a Guessing Game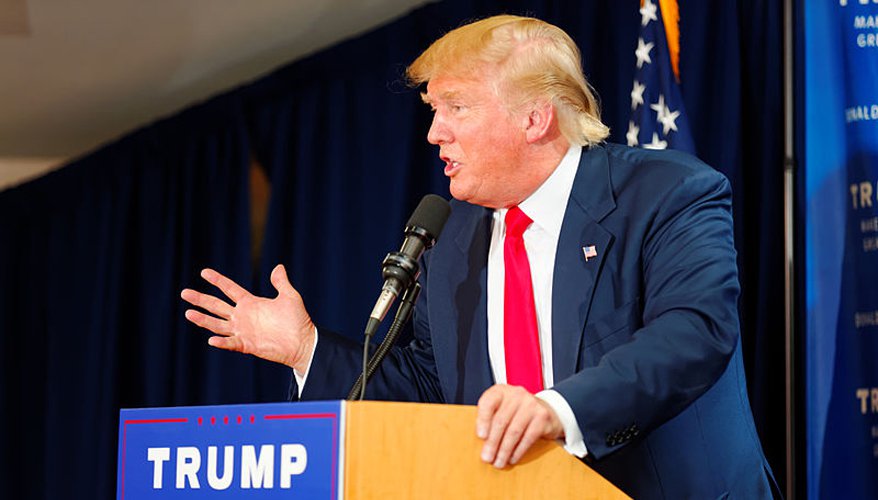 Photo: Michael Vadon
SIMI VALLEY, Calif. — Defense officials and industry executives are grasping for clues into the Trump administration's thinking on how it plans to deliver on his pledge to strengthen the U.S. military and toughen the nation's security stance.
"Anyone who says they know what's going on, I'd like to know where they get their information," declares Tom Captain, vice chairman of Deloitte's defense and aerospace sector. "Anything you hear now is speculation, even if it's informed speculation."
Trump's defense plan is still early in the making, and as much as the defense establishment is impatient to learn the specifics, "right now the soup is being cooked, and it is not done yet," Captain says Dec. 3 at the Reagan National Defense Forum.
Whatever strategy the transition team has in mind will need time to play out. "A lot of people have to weigh in," Captain tells National Defense. After the new secretary of defense is confirmed by the Senate, the next signal the industry will be watching is how the incoming leadership articulates budget priorities. "There's a new strategy being formulated, and what we'll see is a new budget come out of that, and then comes the reality of how much we can afford."
Despite an euphoric post-election stock surge in the defense sector — fueled by expectations that Trump will boost military spending — executives acknowledge that there are still many unknowns.
"What came out of the election is that we want to have a stronger security posture, but how do we go about doing that?" asks Mike Petters, president and CEO of Huntington Ingalls Industries, one of the U.S. Navy's major shipbuilders. "In the industry we have been advocating for a stronger defense for quite some time, and we're encouraged that people are talking about it now."
Although one of Trump's most ambitious defense proposals is to dramatically increase the size of the Navy, shipbuilders are far from ready to start hiring or expanding. Huntington Ingalls, for instance, has focused its investments on ways to increase efficiency to help lower the cost of ships, Petters tells National Defense. "The election changed the dialogue a little bit but didn't change our view of what we need to go do," he adds. "We don't track the daily price of our stock. In this industry you can watch anybody's share price swing wildly even if nothing changes in the company."
Pentagon insiders are making educated guesses on future defense spending levels, based on the assumption that Trump will move to negotiate a deal with Congress to lift the restrictions placed by the Budget Control Act, and that he will make a serious attempt to increase the size of the armed forces, especially the Navy, the Army and the Marine Corps. That could require anywhere from $25 billion a year to $60 billion a year in additional funds.
First order of business would be to request supplemental funding next spring for fiscal year 2017 to help the military fill readiness gaps, says Eric Edelman, former undersecretary of defense for policy. A supplemental would be a "down payment," he says at the Reagan forum. "There is potentially bipartisan support for this."
The Pentagon has a big pent-up demand and the Trump team is going to need time to set priorities, says Arnold Punaro, retired Marine Corps major general and CEO of The Punaro Group. The administration "will have to come up with some compromise to repeal the sequester," he says. Complicating matters will be Trump's pledge to cut taxes, which will reduce federal revenues, says Punaro. "It's going to be very difficult, certainly in the long term."
Marillyn Hewson, CEO of Lockheed Martin Corp., says company executives have met with members of the Trump transition team and have stressed to them that "It's important for industry and for our customers to have rational, stable budgets," she says during a panel discussion at the Reagan forum. "We would like to see spending aligned with a national security strategy." Also on her wish list for the new administration: Less procurement red tape and more advocacy for defense exports.
"Predictability is what people are looking for," says Ellen Lord, president and CEO of Textron Systems Segment. "We need to provide a return to our shareholders and we have to be predictable about that," she tells National Defense.
It's too soon for companies to make any specific commitments based on Trump's campaign promises, Lord says. "We have to make bets on where to focus our talent, where to invest our research and development dollars." Nobody wants to develop systems if there is not going to be long-term funding, she asserts.
Lord notes that she is optimistic about the president-elect's rhetoric on bolstering the Navy and the Army. "Directionally, things look good, it's just trying to understand where the focus will be." There is also much excitement in the industry about the nomination of retired Gen. James Mattis as defense secretary, says Lord. "He is highly respected as a critical thinker who brings gravitas to the position."
One wild card is how Trump's foreign policy will affect defense exports, and what kind of support companies will receive in foreign military sales, she says. The Obama administration has taken steps to streamline the export licensing process but it is still "very challenging," says Lord. She would like to see the next administration step up efforts to make exports less onerous. "We have customers who want to buy our systems, [including] unmanned aircraft and armored vehicles," says Lord. "But the licensing process is so difficult that they'd rather go to China where they can get systems more quickly even if the hardware is lower quality."
Military leaders caution that any buildup has to be carefully thought out because there are long-term financial implications that the Pentagon has to make sure it can meet. "Size is just one part," says Chief of Naval Operations Adm. John Richardson.
Army Secretary Eric Fanning makes a similar point. He warns that increasing the force structure would be irresponsible without providing significant resources to train, sustain and equip those forces over the long run.
In the political realm, Democrats like Rep. Seth Moulton, of Massachusetts, are poised to challenge future defense spending hikes if they are not balanced against other needs.
"It's very easy to sit on this panel and just talk about what we want," Moulton says at the Reagan form. "But if we're not willing to have a comprehensive discussion of where that money is gong to come from, we're not going to get anywhere."
Moulton, a military veteran, says he is puzzled by Trump's cavalier attitude toward spending. "He seems to have no problem running up deficits," he asserts. "It's hard to see where this goes."
A major concern for the Pentagon and the industry is whether the upcoming GOP-controlled Congress will take more seriously its responsibility to pass annual budgets.
"Congress is drowning in budget detail, processes and procedures, the process is broken," says Punaro, who previously served on the Senate Armed Services Committee.
In six of the past 10 years there have been no budget resolutions, he says. "We have not had appropriations passed on time for 20 years." Now Congress faces a Dec. 9 deadline to pass another funding extension to avoid a government shutdown. Lawmakers have indicated they will extend temporary funding until March or April, again failing to pass a full-year appropriation. "It's unexplainable," Punaro says. "It's such bad policy. It's been going on for years."
Topics: Budget, Defense Department