INTELLIGENCE AND SURVEILLANCE
ODNI Technology Office Opens Up Dialogue With Private Sector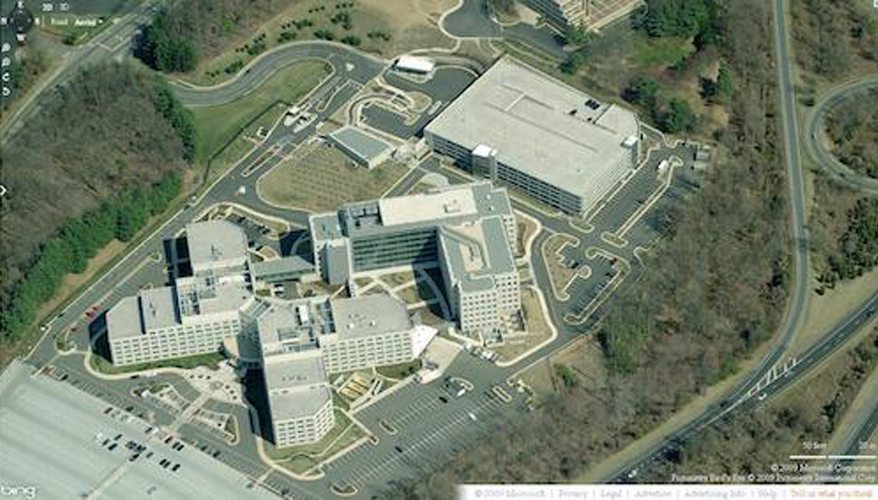 ODNI
Photo: Microsoft
The science and technology arm of the Office of the Director of National Intelligence has little to no money to buy products from the tech industry. But companies are lining up to come in for meetings.
"We meet roughly a company a week. And we have quite a backlog of companies that want to come see us," says David Honey, ODNI director of science and technology.
So what is the draw? Honey's office communicates the intelligence community's emerging technology needs to the private sector. "We provide information to industry on where we see the needs of our customers in the future," he says. "And what is in it for industry."
The ODNI was created in 2005 to integrate intelligence analysis and collection from 17 different agencies that make up the intelligence community. It took a while to convince secretive technologists and procurement officials at ODNI to strike up a dialogue with vendors. It all started five years ago when Honey was brought from the Pentagon, and he soon realized that there was no unified voice to articulate broad technology requirements. One of his first tasks was to figure out how to bring buyers, sellers, academics and other experts together so everyone could better understand the intelligence community's complex needs.
In April 2015, Honey's office launched the "intelligence science and technology partnership" as a forum where companies could come in both to pitch ideas and to hear about the needs of the intelligence community. Honey has so far hosted about 70 such meetings at ODNI's headquarters in Northern Virginia.
Cybersecurity is high on the wish list. Along with artificial intelligence, big-data analytics and virtual reality systems.
"We wanted to increase transparency into what our needs are and more actively engage the private sector in helping meet those needs," Honey tells National Defense.
Like the Pentagon, the office of national intelligence is trying to widen the market and attract cutting-edge companies that traditionally have not done business with the government. For the first time, ODNI published a science and technology "investment landscape" document in 2015. "This is all intended to give them insight into our needs." The intelligence community had never before published anything like that.
"A key part of our strategy is to be able to leverage the R&D investments that are being made across all of government," he says. ODNI also is seeking to motivate companies to invest their own corporate R&D funds in technologies that are of interest to the intelligence community.
Contractor representatives generally want to discuss in detail their proprietary technologies and their solutions, he says. "And they understand when they come to these meetings that we have no money. We're not purchasing anything. This is simply an information exchange where they can tell us what they think we need to know about their products and where the technology trends are going," he adds, "so we're in a better position to make sure our community is better informed for the decisions that they're going to make."
Companies are not competitively selected, Honey says. "We are fully open. We do not pre-filter. Any company that wants to come in can see us." Occasionally companies find out that ODNI is not a good fit. "They have to make the decision themselves whether it's worth their time and effort."
Deb Stanislawski is a program manager at ODNI who oversees the science and technology partnership. She says the goal is to present to the industry a more insightful and integrated picture of technology requirements. "We're looking at how we bring in other requirements not only from the intelligence community but also law enforcement, homeland security and the military services" as they face a changing security environment.
ODNI is interested in hearing more about where the industry is investing its independent R&D, says Stanislawski. "Our specialists and our acquisition people come in to listen to industry." The intent is for industry to have better information to shape decisions on IRAD, hiring and other corporate investments.
When Honey joined ODNI in November of 2011, because of his background in Pentagon R&D strategy, he was asked to assess the technology landscape. "I saw that ODNI was trying to really step up the game on intelligence integration."
Because most of the innovation is happening in the commercial market, the government has to pay attention to what is happening there, he says. "We look at the Internet of Things and follow what is going on in commercial development there." Companies like Uber have perfected scheduling algorithms, for instance, that could be leveraged for intelligence applications. "We acknowledge that there are companies out there that may be in some very niche and narrow areas that are really at the leading edge of science development."
It's not always a smooth sailing, however. "We need to be careful especially with true commercial companies that are not servicing the national security marketplace," he says. "They're for-profit companies and they have to be very concerned about the return on investment." The pressure to turn profits may sour them on government programs, says Honey. At times the government has to decide to pony up funding because commercial industry will only take technology so far, "and then we will need to carry it the rest of the way. … We can only expect the commercial world to go so far because they are held to a very different metric than we are."
One of the recurring topics of conversation in meetings with the tech industry is agile software development, Honey says. That is a major trend happening in the commercial world, and the government is lagging behind. "We need to understand where the commercial world is going in its internal development processes. In many cases, where we can follow a commercial standard or commercial spec, we are probably better off."
Topics: Intelligence and Surveillance