Wearable Tech Could Ease Soldiers' Battery Load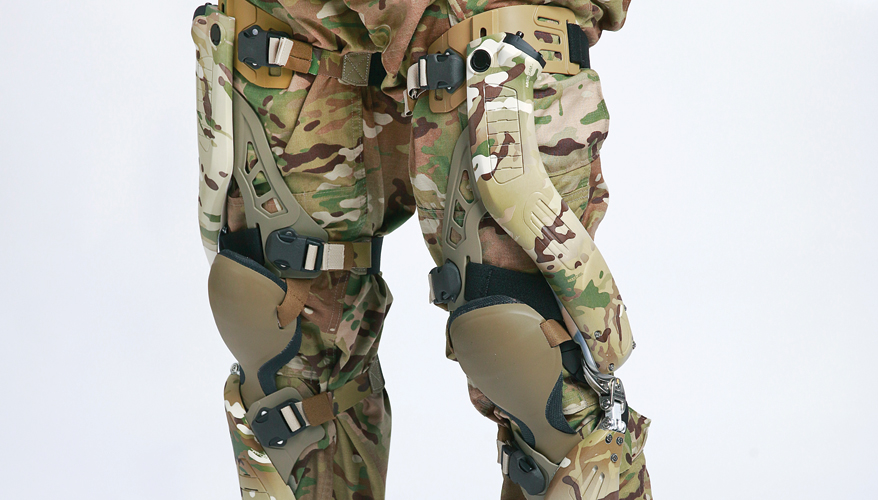 Photo: Bionic Power
Soldiers and Marines will soon test a wearable charging system that could reduce the number of batteries troops must carry, by harnessing the user's body movements to generate energy.
Bionic Power, a Vancouver, Canada-based technology company, is working with the U.S. Army Natick Soldier Research, Development and Engineering Center on the PowerWalk kinetic knee energy harvester. The brace-like system attaches to the user's legs and takes advantage of natural braking movements to help charge electronic devices.
The PowerWalk — which has been in development for about eight years — could remove some of the weight associated with battery packs without impeding the user's movements, said Daryl Musselman, chief operating officer for Bionic Power. The company received a $1.25 million contract for the system as part of the joint infantry company prototype program, managed by the Marine Corps' expeditionary energy office, he said.
"It's not an assistive device; it's just letting the soldier walk normally while charging their electronic systems," he said. The product is strapped onto each leg with the generator going on the inside of the user's knee, and then a cable connects to a power manager — worn by the user — that charges the battery.
"By the motion of walking, a pivot will move, power the generator, recharge the battery and power your electronic systems, so it makes the soldier more self-sufficient from a power perspective," he said.
The batteries are charged using the energy the user's body generates while performing braking movements. If the user is accelerating, the device won't impede movement, he said.
"An algorithm monitors where you are in your step and only pulls energy out in those points in your step where your body is trying to brake," Musselman said. "We can get the most recharging energy when you're going downhill and on level ground."
The harvester weighs about 2 pounds per leg, and offsets the weight of redundant batteries that a soldier carries — sometimes up to 30 pounds. At 3 miles per hour, or an average soldier's marching pace, it can generate around 10 to 12 watts of energy, Musselman said.
The harvester was designed to work with specific chargers and connectors used by the military, but a commercial version could be designed with a USB hub or another popular connector, Musselman said.
Field experiments with the Army and Marines Corps are planned for 2017, which will test the ruggedness, impact on the user's backpack weight and operational costs, Musselman said.
Bionic Power expects the harvester to be ready to field in 2018. The company is also in talks with several foreign military services to possibly adopt the technology, he said.
Topics: Energy