Live Training Alone Will No Longer Cut it for F-35, B-21 Pilots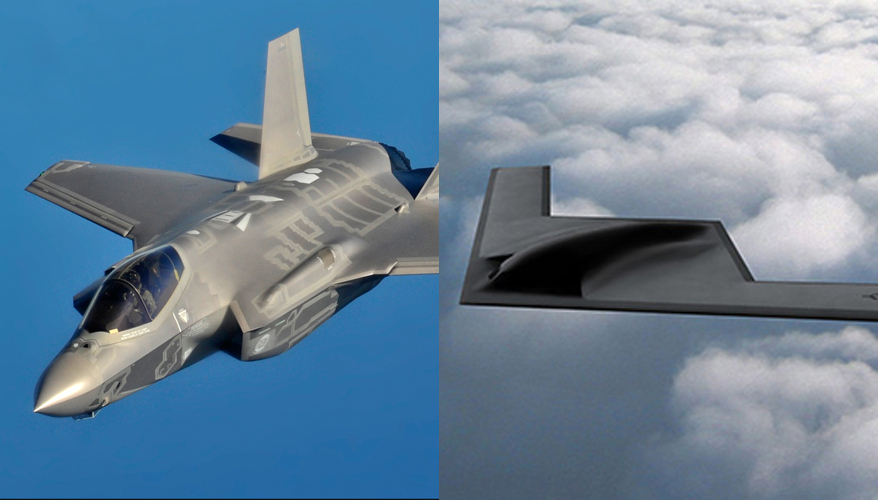 New methods will be used to train F-35A and long-range strike bomber pilots.
Photos: Air Force, Northrop Grumman
ORLANDO, Fla. — Live exercises by themselves will no longer be a sufficient method to train Air Force personnel flying F-35s and the upcoming B-21 bomber, a senior service official said Nov. 29.
"Live exercises have been the standard by which we train like we fight," said Gen. Ellen M. Pawlikowski, commander of Air Force Materiel Command. "However, the resources required for living training are costly and in today's complex environment, don't offer the required density or fidelity to accurately depict modern combat."
Live, virtual and constructive training — which combines simulation, live training and computer models to create a comprehensive virtual environment, will be the new standard, she predicted.
The high cost of live training poses a serious readiness issue, particularly as adversaries rapidly develop technologies to counter U.S. capabilities, she said during a video message broadcasted at the National Training and Simulation Association's annual Interservice/Industry Training, Simulation and Education Conference.
Because of test range limitations, the cost of sophisticated munitions and limited weapon system availability, the Air Force must turn to LVC to provide airmen with a rich training experience, Pawlikowski said.
LVC will "increase realism and robustness in the integrated joint training environment," she added. It can be used to train in all operational domains, including air, land, sea, space and cyber.
Maj. Gen. Robert D. McMurry Jr., commander of the Air Force Research Laboratory, said LVC training would eventually be baked into all weapon platforms. It "is going to be just incredible in terms of how we develop, how we procure, how we test, how we deploy, how we train and how we sustain systems," he said.
The goal is to put airmen in the most realistic operational environments possible, he said. In the past that was the Red Flag exercise held at Nellis Air Force Base, Nevada. With LVC technology, training could be even more robust, he added.
LVC will in the coming years be used to train F-35A joint strike fighter pilots. "The goal is to bring it to the F-35 in the '20s," McMurry said. "That's going to be essential to its success."
Lynda Rutledge, program executive officer for Air Force agile combat support and LVC training, said the F-35 is the "primary driver for LVC" because its training requirements differ significantly from legacy platforms.
The training infrastructure that the Air Force currently has does not meet the needs of the F-35, said Maj. Gen. Thomas Deale, director of operations for Headquarters Air Combat Command.
"When we're training at that fifth-generation level, we're talking airspaces the size of … Utah and Nevada just to get to the amount of capability needed to train at that level," he said. LVC is one way to create such an expansive amount of space virtually, he said.
Such technology will also be useful in training for anti-access/area denial environments, he added.
LVC will also be used to eventually train Northrop Grumman's B-21 Raider long-range strike bomber pilots, said Brig. Gen. Fred Stoss, director of operations for Headquarters Global Strike Command.
"We have huge opportunities to learn lessons" from aircraft such as the F-35 as they adopt LVC technology, he said. "It gives us here an opportunity to have LVC built into the platform and the simulators and the entire construct as we build it because of course we haven't yet produced a system."
Rutledge said the Air Force is just getting started in investing in LVC technology.
"Although LVC has been in discussion over the past several years, there's really not been a formal program of record established to create a cross-domain, cross-enterprise approach to take full advantage of a lot of technologies that we really have at our doorstep right now," she said.
LVC will eventually touch every part of the service "and then on frankly to joint and NATO partners," she said.
Topics: Air Power, Training and Simulation, Air Force News