Defense Innovation Where Are Things Headed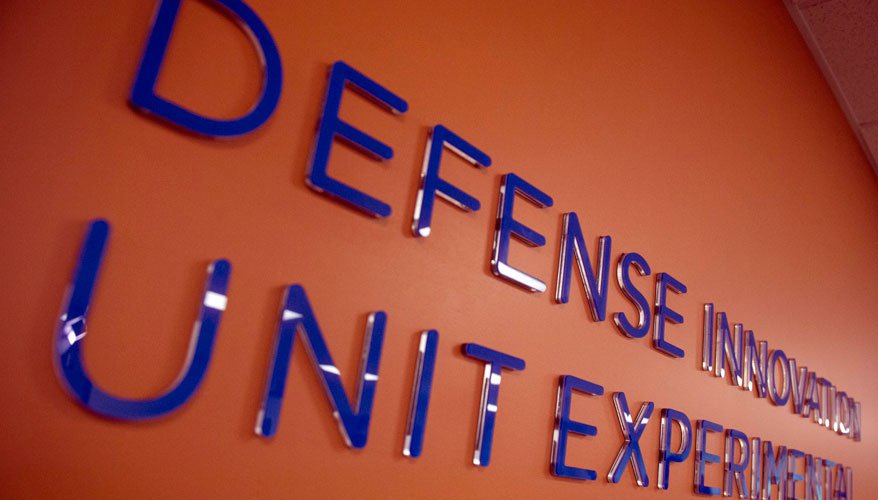 Photo: Defense Dept.
As President-elect Trump's national security team begins to take shape, questions are swirling in the defense industry about the future of several key Obama administration initiatives to modernize the U.S. military arsenal.
The post-election buzz in the defense sector has built around Trump's anticipated moves to increase military budgets and possibly negotiate with Congress a repeal of the 2013 law that set limits on discretionary spending.
Aside from budgets, the industry also wonders whether the new administration will embrace efforts started by Defense Secretary Ashton Carter and Deputy Secretary Robert Work over the past two years to reshape Pentagon acquisitions and investments, and infuse commercial innovation into military programs.
The defense market has been especially rattled in recent years by the introduction of the so-called "third offset" strategy, which calls for the development of advanced technologies to close the gap with emerging powers. Pentagon contractors also have had to adjust to Carter's push to attract tech companies to the military market, out of concern that established defense firms are not keeping up with the rapid pace of commercial innovation in cybersecurity, electronics, robotics and other areas. He opened technology outreach offices in Silicon Valley, Boston and Austin, Texas, known as Defense Innovation Unit Experimental, or DIUX.
It's obviously too early to try to predict the future of DIUX and the third offset, although many hints will surface in next year's budget proposal, said Lucian Niemeyer, an industry consultant and former professional staff member of the Senate Armed Services Committee.
It is hard to disagree with the idea that the Defense Department needs innovative cutting-edge technology, but specific funding priorities may change with a new administration, Niemeyer said during a conference call hosted by Dentons' Silicon Valley Institute on Government and Technology.
Trump has championed increased spending on conventional military capabilities like naval destroyers, submarines and bomber aircraft. Under the Obama administration, the Pentagon has sought to shift the spotlight to nontraditional investments in artificial intelligence technology, autonomous systems, additive manufacturing and software — areas that defense leaders argue are key to military competitiveness in the decades ahead. "The incoming team will have to balance what Trump has promised — traditional weapons systems — versus other needs," Niemeyer said.
On DIUX, it remains to be seen whether it will continue in its current form. "Trump has campaigned for increased involvement of the private sector in solving problems," he noted, but it is possible that congressional critics of DIUX will push for a change, especially if partisanship takes hold and lawmakers move to undo Obama initiatives.
"There are concerns in committees about the applications of this program," Niemeyer said. "I believe the criticism will continue. But I think ultimately we'll see an increased reliance on the private sector."
Once the new team settles at the Defense Department, "They'll look at program successes" and there is an argument to be made that efforts like DIUX are consistent with Trump's advocacy of changing how the government does business, Niemeyer said. "You can't really find another model within DoD where we're doing that, where we're trying to get away from the traditional bureaucracy and do more with the private sector."
Timothy M. Haake, a retired Army major general and now a senior adviser at Dentons, predicts the new leadership will support DIUX as the pressure to modernize the military grows. "I think DIUX is a keeper," he said. "The way warfare is going, the U.S. must maintain its technological lead."
Meanwhile, the "cyber threat looms over this country on a daily basis," Haake said. "All this factors in favor of DIUX expansion." These offices are led by technologists who also understand the defense industry and the military, so they should remain key players in the future, he said.
Christopher W. K. Fetzer, a former defense and national security aide to U.S. Senator Elizabeth Dole, said the mission of DIUX will continue to exist even if the organization changes. "We have a career CEO taking office," Fetzer said of Trump. "I anticipate DoD will continue to seek out opportunities to engage the tech sector."
So far, DIUX has showed it can deliver on rapid procurements, he said. " Certainly they are doing all they can to demonstrate that DIUX should stick around."
Regardless, "any time you have a transition, there are different priorities, especially when you change from one party to the other," Fetzer said. Carter will be gone, although there has been some speculation that Work might stay beyond the transition phase, he said. "That would be a very positive development for DIUX and the likelihood that it will survive."
Another consideration is how the tech industry chooses to participate in defense efforts under Trump. "It's a two-way street," said Fetzer. "Will the technology sector embrace the Trump administration in the same way they embraced and engaged with President Obama and Secretary Carter? That's an open question."
He wonders if "tech executives will give this administration a chance regardless of political stripes, leanings and ideologies." In the grand scheme of things, Fetzer said, "We're all working together in concert, out of a sense of patriotic duty, capitalism or both."
The need to fix defense acquisitions and modernize the military is undeniable, noted Michael Hoffman, of TandemNSI, a company that connects tech startups with government agencies. "A boost to the defense budget could mean further investment in programs and provide the stimulus for defense companies and R&D defense agencies to invest in new technology companies," Hoffman wrote in a blogpost. "The big question mark is whether those companies will still see the government, specifically the Defense Department, as a customer they want to work with."
Obama's popularity in technology hubs like San Francisco, Boston, Austin and Pittsburgh was a big boost to Carter's outreach, said Hoffman. Since the election, the tech sector has shown a "certain distrust with the president-elect and his incoming team."
Under Trump, the relationships that Carter had been developing with commercial technology firms may end, suggested defense industry analyst Byron Callan, of Capital Alpha Partners. "This may be seen as a positive for heritage defense contractors," he wrote in a research note. "We don't know quite yet what to do with the theme of more commercial competition in some defense segments. We still expect that this will be emphasized by some parts of Congress under the broader concern of eroding U.S. technology dominance and need for acquisition agility. However, we really have to wait and see who comprises DoD civilian leadership and their interest in pursuing this sort of change or whether they are content to rely on government labs and heritage firms for innovation."
Topics: Defense Department, Test and Evaluation, Research and Development