VIEWPOINT RESEARCH AND DEVELOPMENT
What Happens When the Feds Decide an Invention Is 'Secret?'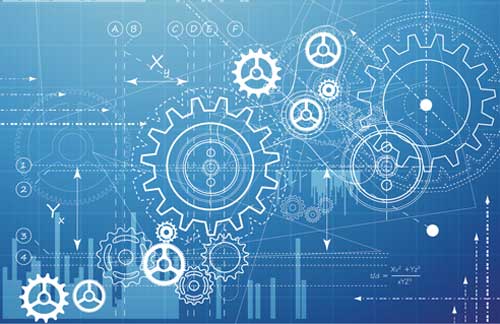 It is widely understood that the U.S. government has an interest in maintaining the secrecy of sensitive information, including capabilities and activities of the intelligence agencies and military departments.
But it may be surprising to learn that the government also has the authority to tell individuals that their own knowledge — even commercially valuable knowledge — must be kept secret.
The Invention Secrecy Act provides authority for keeping inventions secret if the publication or disclosure of the invention would be detrimental to national security. Unauthorized publication, disclosure or foreign filing of the subject matter of designated patent application can result in abandonment of the application and additionally subject the person publishing or disclosing the subject matter to penalties, which can include a fine of up to $10,000 or imprisonment for up to two years, or both.
These protections are implemented via "secrecy orders," issued by the commissioner of patents upon review of the patent application by the United States Patent and Trademark Office and other designated agencies. The secrecy orders must typically be renewed each year, except during wartime or designated national emergency, and broadly apply to the subject matter of the invention, not just to the patent application itself. The orders restrict disclosure or publication of the invention in any form.
The secrecy order process typically follows one of two paths. The first path includes inventions known to be classified. The applicant is typically aware, prior to filing, that the application will be subjected to a secrecy order and is well versed in the proper procedures and expected outcomes.
The second, more surprising, path involves the government making an independent decision that the subject matter of an application should be subjected to secrecy order — even if it has no relation to the government or government funding. This involves an initial review by the office and a subsequent review by a designated agency. Data released by the USPTO suggests that between 2010-2014 about 80 applications from private applicants, with no government funding or affiliation, were subjected to secrecy orders. This is out of a total of over 560 new secrecy orders during that time.
An applicant can seek compensation from the department that caused the order to be issued. After a secrecy order is lifted, a patent can issue on the application — assuming other statutory criteria are satisfied — and the patentee can proceed with commercializing the invention.
This system is less than optimal in many situations. If an examiner maintains rejections of a particular application, prosecution fees will continue to accumulate, with no possibility of compensation and/or prospect of subsequent patent issuance. Further, continuing advances in technology may render an application eventually allowed to issue as a patent as being far less valuable than it would have been if a timely issuance would have occurred. The non-disclosure requirements can also hamstring necessary development, testing and financing for companies' inventions while such orders are in effect.
The owner of an application that has been placed under a secrecy order can pursue administrative appeals of the designation via petition through the USPTO or to the secretary of commerce if the petition is denied.
Secrecy order petitioning processes are not well known to the average patent practitioner. An applicant may find it particularly challenging to find a qualified practitioner prepared to take on such administrative appeals.
To date, few empirical studies have focused on the use of secrecy orders. Are these applications — for which prosecution specifics are at least temporarily hidden from public review — less likely to overcome rejections?
After a request under the Freedom of Information Act to understand the prevalence and prosecution effects of secrecy orders was submitted, we first examined the number of applications from each fiscal filing year across the last half of a century. Less than 1,000 applications filed in each fiscal year are subjected to a secrecy order. Even in the years associated with the highest number of applications, these still account for less than 1 percent of the filed applications.
The number of patent applications subjected to secrecy orders peaked between the 1980s and early 1990s, with over 750 applications being designated secret.
Among the applications filed before fiscal year 2013, 60 percent were patented or had received a notice of allowability — indicating that the application would be allowed to issue as a patent but for the secrecy order.
Overall, the data indicates that secrecy orders — particularly in recent years — are not commonly issued. Further, prosecution statistics suggest that applications are not subjected to a stricter examination standard.
Secrecy order applications are more likely to remain in the pending limbo, and pending secrecy-order applications have lower office action counts as compared to other pending applications.
Despite indications that secrecy orders are rare and examination seemingly normal, the effect may still be dramatically negative. The non-disclosure requirement may impede business operation, as such secrecy may make it difficult to hire new employees, improve a company's innovations, conduct public testing and attract investors.
For example, Juliet Marine Systems is pursuing claims against the U.S. government in the Court of Federal Claims for these types of damages. The subject matter in Juliet's patents pertained to a specialized small waterplane and twin hull watercraft design. In this instance, secrecy orders had been applied to several of Juliet's patent applications for 15 months. All of the applications did end up issuing as patents within about five years of their initial filing. Nonetheless, Juliet argued that they still suffered significant harm, including stalling the development of their prototype, subsequent development of related technology and the growth of the company.
The likelihood of Juliet, or any similarly situated plaintiff, receiving reasonable compensation for such damages is questionable, at best. As noted by one observer, "calculating a figure that represents lost commercial gain due to obsolescence and inability to license an invention will be impossible to accurately and concretely quantify." This can be further complicated when trying to perform discovery related to proving damages in a maze of classified information.

James Golladay is a patent attorney at Kilpatrick Townsend. He is a graduate of the U.S. Naval Academy and served in the Navy as a SEAL and Judge Advocate before transitioning to intellectual property law. He can be reached at jgolladay@kilpatricktownsend.com. Kate Gaudry is a patent attorney at Kilpatrick Townsend. She can be reached at kgaudry@kilpatricktownsend.com.