DEFENSE WATCH DEFENSE DEPARTMENT
The Rise of the Machines? ... Not So Fast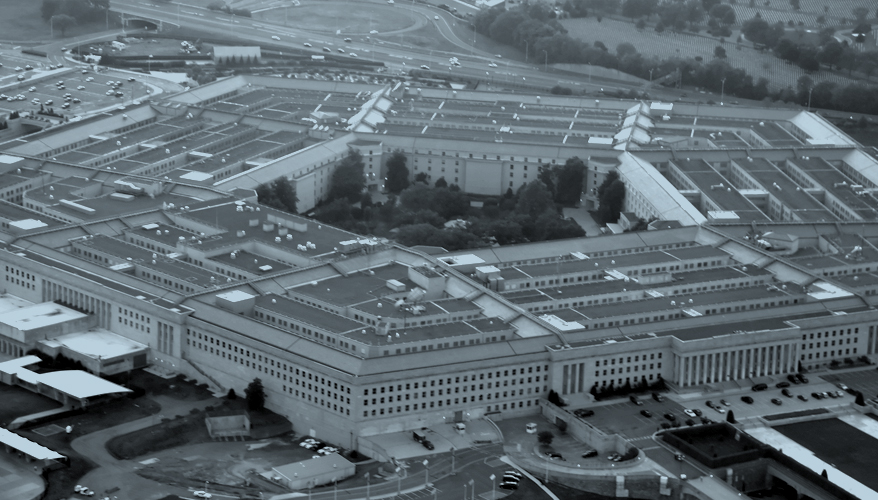 Robots working in tandem with troops are said to be the next big thing in defense technology.
"We believe we are at an inflection point in artificial intelligence and autonomy," said Deputy Defense Secretary Bob Work. "So how might we use that as an advantage?"
Different forms of "human-machine collaboration" are practiced today in many national security programs, but the Pentagon wants to take it to new levels. Super-smart machines could give human commanders an edge in areas where the Pentagon fears it is becoming outmatched such as cyber and space warfare. "You're going to have to have a learning machine that helps you solve that problem right away," Work said. To be sure, machines will not be unleashed unsupervised but will "help humans make better decisions faster."
Although there is ample proof that autonomous systems are here and advancing at warp speed — witness self-driving cars and aircraft — reality hasn't quite caught up with Work's vision.
The military historically has been a technology pioneer, but it is not ready yet for the robotics revolution. A team of Pentagon scientists spoke about this last month during a House Armed Services Committee hearing.
"These innovations in autonomy need to be nurtured and introduced in a manner which will gain the trust of our sailors and Marines and the public we are here to protect," said Frank Kelley, deputy assistant secretary of the Navy for unmanned systems. "Realizing the vision of a fully integrated unmanned and manned force will depend as much on significant military cultural evolution as on the technology innovations," he added. "We have to change the way we think to evolve the way we fight."
Kelley said, "Autonomy is not a solved problem. There is much work to be done before we can realize our vision."
Further, the military has a "moral imperative to ensure that in addition to the technology innovation, we develop an ethical, legal and policy framework for how we will employ unmanned and autonomous systems."
It is remarkable, Kelley said, that "our young people are really concerned about the ethical and moral implications of how these unmanned systems are going to be used. … At the end of the day, it's going to be a commander who will be accountable for how these systems are used."
Commercial companies every day come out with gee whiz robots and eye-watering systems that are run by artificial brains, but the military is a customer with unique needs that civilian technologists don't quite understand, said Jonathan Bornstein, chief of the autonomous system division in the Army Research Lab. "Commercial usage generally focuses on benign, permissive and structured environments. The military must design for adversarial, highly dynamic and structured environments," he said. "Significantly advancing autonomy technology, taking machines from tool to teammate, will require technology advancement beyond what is available today."
The Pentagon's complex procurement process also creates obstacles to buying emerging technology with which the military is unfamiliar. "It's very difficult to write requirements for a revolutionary technology in which you have no experience," observed Greg Zacharias, Air Force chief scientist. Years of prototyping and experiments will be necessary before autonomous systems can transition from the lab to the field.
Companies in the robotics industry are enthused by the prospect of bigger Pentagon investments. Currently only a tiny fraction of the Defense Department's $65 billion a year research-and-development budget is spent on robotics. There are signs that spending will grow, said Jorgen Pedersen, president and CEO of RE2 Robotics. The problem is that most of the money is being spent on robots the military already knows and operates rather than groundbreaking new capabilities.
"Autonomy is always a scary word," Pedersen said. The Army has been working on several projects that could bring unprecedented human-machine teaming to the force but there is no clear path to take these technologies further in the procurement process. "The military is good at buying equipment that they know how to use. But they're slow to adopt the newer capability that they are not familiar with," he said.
Robots that have been widely used by combat engineers and bomb squads are being acquired in larger numbers. "But what's not coming online are programs of record for autonomy or for manned-unmanned teaming," Pedersen said. These are still in the labs and probably will stay there until the military figures out how to use the technology. "In order for this to really take hold, and for industry to make the investment, they need programs of record," he said. "A demonstration alone isn't motivating to industry. A roadmap between R&D and procurement is what will get the industry excited."
A perfect opportunity for the Army to introduce autonomy is the "squad multipurpose equipment transport" — a budding concept to use robots to move troops and supplies. It is not completely autonomous because it follows the squad leader. "It's not necessarily thinking for itself but has enough autonomy to move independently and provide a service to the soldier. That would be a good case of 'crawl before you walk.'"
The thinking at the Pentagon is that commercial companies will develop cutting-edge robotics systems at their expense and the military will be able to leverage the private investment. That could happen, but don't count on it, said Pedersen. "Industry will always invest. But whether they invest in the exact solution DoD wants is unlikely." The Defense Department will have to fund the R&D if it expects military-specific solutions. "If you're looking for generic solutions you can leverage the investments from other markets. The industry is not going to invest in something only one market will use."
Even if the technology advances, there is no certainty the military will accept it. "For whatever reasons, people expect more from robots than they do from humans," said Pedersen. "A human can make a mistake but a robot can't. Our society has this preconception that robots need to be perfect."
Topics: Defense Department, Robotics