BUDGET MATTERS RESEARCH AND DEVELOPMENT
More Learning, Less Testing to Boost STEM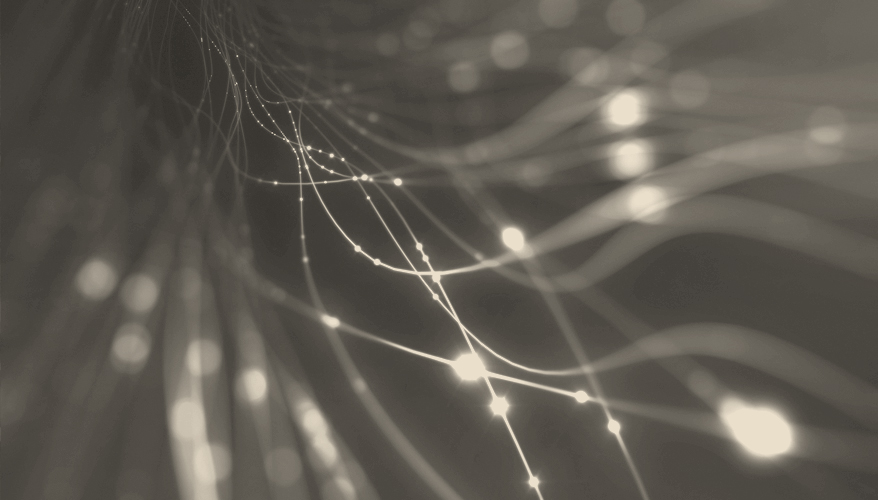 If the nation wants to create a healthy stream of science, engineering, technology and math graduates to fill the 21st century jobs of the future, maybe it ought to scrap its 18th century educational system.
Congress may have taken one small step in that direction recently when it passed legislation to replace the No Child Left Behind Act — eight years after it was due to be reauthorized.
Education is a hot button issue and just about everyone has an opinion on what works and what doesn't. For those who haven't been paying attention, the U.S educational system went mad over the past 15 years doubling down on a model of teaching children invented at the dawn of the industrial age. The teachers, standing before rows and rows of children, stuff them full of facts and figures, test them, then move them along to the next grade — kind of like a Model-T in a Ford factory. No Child Left Behind, which called for accountability from schools, doubled-down on this antiquated system, especially the testing part.
Art, civics, history, music and perhaps worst of all, physical education got the short shrift in classrooms as educators were forced to "teach to the test" covering core topics, or possibly lose their jobs.
All along, smart people who had devoted their lives to studying the health, well being and education of children were sounding alarms about this misguided movement. Elementary schools canceled recesses so students could devote more time to their book learning. School days have become about as long as an adult's work day. After dinner, some kids have homework that lasts well beyond a reasonable bedtime.
The new Every Student Succeeds Act will allow states to take more control of their education systems, but unfortunately leaves in place much of the incessant testing.
About the same time as schools were trying to implement No Child Left Behind, another alarm was being sounded. The nation was not going to be competitive in STEM fields if it didn't graduate enough talented students. There are shortages of qualified personnel in some of these fields, and defense companies in particular must not only find personnel who are clearable, they compete for the same pool of talent with other industries.
Nurturing new scientists, technicians, mathematicians and engineers is an important and worthy endeavor for companies, and society in general.
Defense companies large and small have spent millions of dollars and volunteered their employees' valuable time to help schools and universities bring along the next-generation workforce.
A small survey taken of defense and aerospace companies conducted by The Economist business intelligence unit in 2011, "Talent Strategies and the Competitiveness of the U.S. Aerospace and Defense Industry," found that few of the companies interviewed had any concrete evidence that their money was being invested wisely.
Education is a research-oriented field, and along with spending money on STEM programs, defense companies should begin funding some studies to find out if their programs are effective.
Meanwhile, there are many common sense practices to consider, especially when it comes to inspiring students to love science and math at an early age.
For one, stop sacrificing recess, physical education, music and art on the belief that "more is more" when it comes to math and reading. It isn't.
Kids need to move around periodically, and they will later concentrate better when they are allowed to do so. Those who cheer when they hear schools canceled recess or P.E. to devote more time to math are misguided, and there are numerous studies to back this up.
Besides, tell a kid that recess has been canceled to devote more time for math drills ahead of a standardized test. That's a sure way to create a generation of children who hate numbers.
Kids need unstructured playtime with as little adult supervision as possible. Not only do they learn valuable social skills that serve them their whole lives — including in the workplace — they return to class more focused.
As Fred Rogers, aka Mr. Rogers, said: "Play is often talked about as if it were a relief from serious learning. But for children play is serious learning. Play is really the work of childhood."
Another no-brainer for companies looking to invest in STEM in the local districts: make sure every kindergarten has a few sets of wooden blocks. They cost about $20 for a set of 250.
Most baby boomers remember simple, but valuable learning tools such as blocks, Tinker Toys and Lincoln Logs. But as Ann Gadzikowski, author of "Creating a Beautiful Mess: Ten Essential Play Experiences for a Joyous Childhood," writes, wooden blocks, and the trial and error kids find building mini-structures, have all but disappeared in classrooms.
Children "learn science concepts involved in structural engineering, but they also develop the ability to solve problems through failure," she writes.
Another classic exercise is to give a small group of children an egg, tell them they have to somehow throw it off a 20-foot wall without it breaking and let them puzzle out ways to accomplish this on their own. This is student-centered learning, and an example of a way to get out of the 18th century mindset.
Defense companies may also consider propping up underfunded local school music programs. It may seem counter-intuitive for STEM, but as University of Michigan-Dearborn associate professor of mathematics Thomas M. Fiore wrote in his paper "Music and Mathematics," the two are "intricately related." Studying music and wiring the brain to understand math go hand in hand.
These are just a few suggestions for young children, who are natural-born scientists and engineers. They have an innate wonder of how the world works.
The defense and aerospace workers of the 21st century will need more than expertise in STEM fields. They will need to be creative, critical thinkers, and they will need to know how to work in teams to solve problems. Most of this can be learned in our schools, but little of it will show up on a standardized test.
Topics: Research and Development