Modernization 'Slowdowns' Anticipated in FY 2017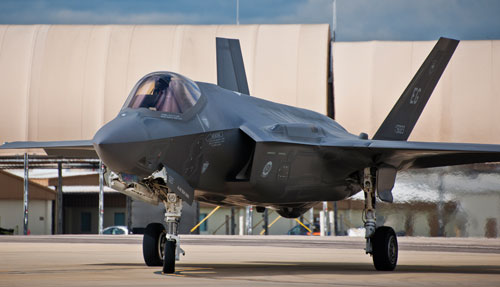 Unless it receives additional funding, the Defense Department will likely tap the brakes on some modernization programs in fiscal year 2017, the Pentagon comptroller said recently.
The department has to find a way to close the $14 billion gap between the amount of topline funding it had been planning for and the lower level mandated by the recently passed Bipartisan Budget Act of 2015.
"There will probably be some slowdowns in some modernization programs," Defense Department Comptroller Mike McCord said recently during remarks at the Center for Strategic and International Studies.
Cutbacks can be expected in "a few places," he said. McCord did not identify which programs will be hit, but noted that the new long-range strike bomber program will experience a slip due to "its own schedule dynamics" because the contract award was delayed.
"We are near the end of program review" for the fiscal year 2017 budget request, he said. "We have a couple more issues to discuss [and] to finalize," including the details of overseas contingency operations funding.
Tina Jonas, who served as Pentagon comptroller during the George W. Bush administration, said large acquisition programs such as the F-35 could be subject to slowdowns.
"Those are the ones that are going to be first and foremost on the programmers and budgeters minds," she said during a panel discussion at CSIS.
Todd Harrison, a budget expert at CSIS, said the Defense Department probably would not be able to put the affected programs completely back on track after 2017.
"For the most part, when you slip it you're not going to be able to make it up," he said. "There are cases where you can add more money, more resources [at a later date] but … I don't anticipate that we will be making" up for lost time.
The Pentagon expects to receive about $525 billion in base funding in fiscal year 2017 plus $59 billion for overseas contingency operations, McCord said. Programmatic funding requests will be submitted with the rest of the president's budget slated to be released in early February.
Photo Credit: Air Force
Topics: Defense Department, DOD Budget