Fight Over Gitmo Detainees Coming to a Head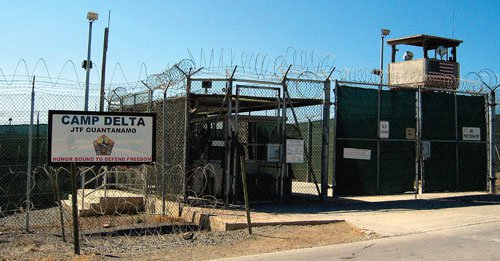 As President Barack Obama continues to push for the closure of the U.S. military detention facility at Guantanamo Bay, Cuba, before he leaves office, government cost data is stirring discussions about where to house detainees.
In fiscal year 2015, the Defense Department spent approximately $400 million to operate the detention facility at "Gitmo," including associated base support, military commissions, periodic review services and personnel costs, according to Navy Cmdr. Gary Ross, a Defense Department spokesman.
That averages out to a cost of approximately $3 million per detainee. In comparison, each federal prisoner cost taxpayers $30,000 on average in fiscal year 2014, according to the Bureau of Prisons.
The high price tag for housing detainees at Gitmo has become a talking point for those who support the closure of the facility and the transfer of detainees to the United States.
"We are spending millions of dollars per detainee, and it's not necessary for us to keep our people safe," Obama told reporters during a recent trip to Asia.
Shortly after taking office in 2009, he ordered the facility to be "promptly" closed. But logistical and political roadblocks have kept it open as the administration has searched for alternative locations to send detainees.
The administration's proposal to transfer the prisoners to facilities in the United States has met sharp resistance from lawmakers. The fiscal year 2016 National Defense Authorization Act barred money from being spent for this purpose. Members of Congress have called on Obama to provide a detailed plan for shuttering Gitmo. As of press time, the White House has yet to deliver it.
"The administration continues to work diligently on completing the plan to safely and responsibly close the detention facility at Guantanamo Bay," Ross said in an email.
When asked about costs associated with closing the facility, Ross said: "We are currently working to refine additional cost estimates for different aspects of detainee operations."
Some observers believe Obama has the authority to unilaterally close Gitmo without Congress' approval, arguing that the NDAA restriction is unconstitutional.
"The determination on where to hold detainees is a tactical judgment at the very core of the president's role as commander in chief, equivalent to decisions on the disposition of troops and the use of equipment," Gregory Craig, former White House counsel, and Cliff Sloan, former special envoy for Guantanamo closure, wrote in a recent op-ed in The Washington Post.
"If Congress is unable or unwilling to work with him, Obama should use his exclusive authority as commander in chief to … shutter the notorious facility, and end this blight on American values and national security," they said.
Obama recently indicated that he views the restrictions as potentially encroaching on his executive authority under the Constitution.
"In the event that the restrictions … operate in a manner that violates these constitutional principles, my administration will implement them in a manner that avoids the constitutional conflict," he said in a statement after signing the fiscal year 2016 NDAA.
As of press time, there were 107 detainees remaining at Gitmo. A spokesman for the National Security Council did not respond to emails asking whether Obama plans to close the facility and transfer the remaining prisoners via executive order before he leaves office in January 2017, even if Congress does not authorize the move.
Photo Credit: Defense Dept.
Topics: Defense Department, DOD Budget