ETHICS CORNER DEFENSE CONTRACTING
Executives: Be Wary of Export Regulations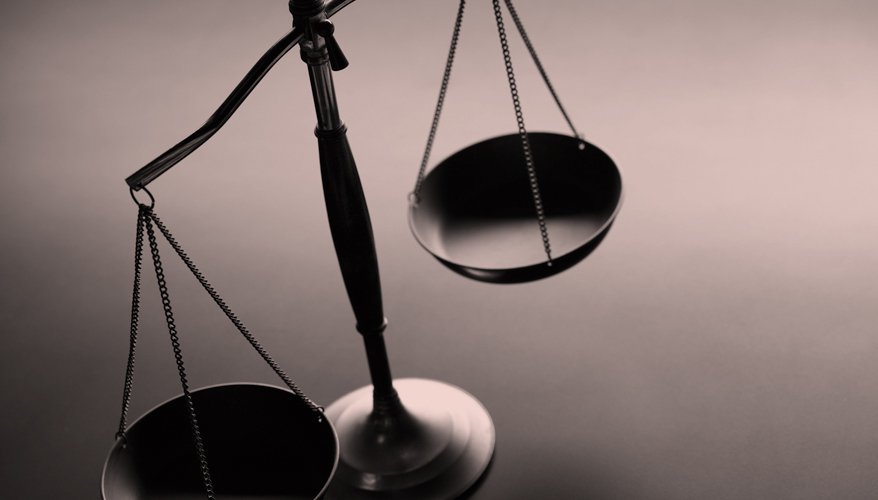 Photo: iStock
One of the important legal requirements facing defense contractors is compliance with International Traffic in Arms Regulations and export controls.
ITAR are the Department of State rules that govern the defense industry's exports. Companion controls promulgated by the Department of Commerce's bureau of industry and security, known as the Export Administration Regulations, spell out the rules to export commercial and dual-use items.
These apply beyond export transactions to include many domestic activities of U.S. defense firms — they can apply even if the company's only customer is the U.S. government.
Due to the potential civil and criminal liability involved, it is imperative for defense firms to understand these laws and have procedures to comply with them.
Export laws create legal risk not just for corporate entities but also for their officers and directors in their personal capacities as well.
One recent case exemplifies this risk for individual officers and directors. A South Carolina company and two of its executives were charged with export control violations in connection with the sale of armored vehicles to the United Arab Emirates and other countries.
According to charging documents, the U.S. company and its two UAE affiliates transferred U.S.-origin vehicles retrofitted with ballistic steel and bulletproof glass to the UAE and other countries in at least nine instances in violation of U.S. export laws. The alleged violations include exporting the controlled vehicles to Canada with knowledge that the vehicles would be re-exported to other countries without the requisite re-export authorization, and the re-export of U.S.-origin vehicles from the UAE to other destinations without requisite re-export authorization.
What is noteworthy in the case is that the company's chief executive officer and a vice president were also charged in their individual capacities. Charges against the individuals included causing, aiding and abetting unlicensed transfers and a false statement to the bureau in violation of the Export Administration Regulations. The individuals each had separate charging letters, enforcement orders, settlement agreements and penalties.
The parties — entities and individuals — agreed to a total of $3.5 million in penalties, of which $1.5 million was suspended subject to the respondents not committing further export violations during a three-year probationary period.
This case is yet another example of U.S. government officials pursuing claims against individuals as additional leverage in enforcing the export laws. Other recent cases involving persons individually charged for export violations resulted in prison sentences in addition to fines. In some cases, the individuals were acting in their capacities as employees or officers of exporting companies, and in others they were acting alone.
In one instance, the employee was a senior export compliance officer and empowered official of a major U.S. defense contractor. Many of the cases against individuals are criminal prosecutions with significant financial penalties and prison sentences.
In tandem with this, the Justice Department issued its widely publicized memorandum, "Individual Accountability for Corporate Wrongdoing," Sept. 9, 2015, stating its intention to increase focus on the prosecution of individuals within corporations who are responsible for culpable conduct.
There are a number of steps that officers and directors can take to protect themselves from personal liability for ITAR violations. One of the most important is the adoption of ITAR compliance programs — written policies and procedures within their companies for complying with export laws.
Compliance programs can help reduce the occurrence of ITAR violations and can help "mitigate" or reduce penalties in case a violation occurs. Compliance programs also help demonstrate that officers and directors are fulfilling their fiduciary duties to shareholders by adopting proper procedures for corporate legal compliance, and can be useful in defending shareholder derivative suits that may arise following export violations.
Another step to reduce liability is conducting ITAR compliance audits. These are internal company reviews in which the company looks at its past business activities to assess if they were in compliance with export control requirements and to identify any prior violations. This can be valuable in identifying any weaknesses in the company's compliance practices and for "cleaning up" any past violations.
Compliance audits are an excellent way for the company to spot any problems in advance and deal with them before a government agency or federal prosecutor does.
There are also other recommended steps for the company's compliance staff as part of their normal export compliance activities. These protect not just the company but the individuals involved as well.
They include: proper classification of products being exported; compliance with export licensing requirements including licensing conditions and provisos; employee training; proper agreement administration for technical assistance agreements, manufacturing license agreements and other authorizations; screening against prohibited parties, countries and prohibited end-uses; compliance with export recordkeeping requirements; and taking prompt remedial action in the event of suspected violations.
Taken together, these steps provide the formal structure and process for a company to protect against export control violations. They also provide a firm foundation to protect the company's officers and directors from personal liability.
Thomas McVey is the chair of the international practice group at Williams Mullen. He advises clients on the legal requirements under ITAR, the Export Administration Regulations and other international defense transactions. This article contains general, condensed summaries of actual legal matters, statutes and opinions for information purposes. It is not intended and should not be construed as legal advice.
Topics: Defense Contracting, Defense Contracting