VIEWPOINT INDUSTRIAL BASE
Start Ups Face Export Control Traps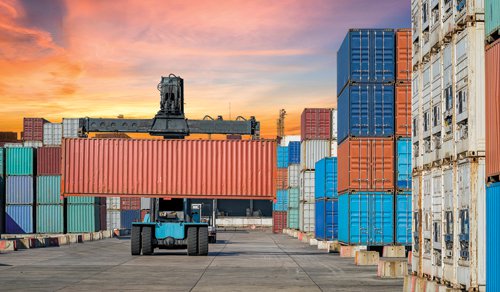 Photo: iStock
A number of today's hottest technologies are brought to market by small U.S. companies colloquially known as "start-ups."
Start-ups tend to rapidly develop scalable business models for their technologies to meet consumer demands that go viral overnight. What happens when the technologies have potential military uses that are not immediately recognized and are therefore subject to U.S. export controls and associated penalties?
President Donald Trump has said that his administration will make national security a top priority. This may signal a coming crackdown on illegal exports. There are some general considerations for start-ups to keep in mind when entering the defense market.
The U.S. maintains two primary sets of export controls to ensure that technologies with military uses do not land in the hands of enemies or in areas of the world where the technologies may be used to compromise regional stability. They are the Export Administration Regulations, EAR, and the International Traffic in Arms Regulations, ITAR. The EAR is administered by the Department of Commerce's Bureau of Industry and Security and regulates exports of certain commercial items that may be useful for military purposes. They are referred to as "dual-use" items.
The ITAR is administered by the Department of State's Directorate of Defense Trade Controls, DDTC, and regulates exports of certain items that are specially designed for military purposes. These items are referred to as "defense articles."
Exports of dual-use items and defense articles to certain foreign countries or foreign nationals require licenses from one of the two offices. Importantly, an "export" extends beyond the physical export of a product outside the United States and includes oral or written exchanges of information related to that product. The latter form is commonly referred to as a "deemed export."
The EAR and ITAR are broad and complex, and they apply to more than just bombs, guns, bullets and other traditional emblems of war. They also apply to technologies with certain computing, encryption, mass notification or real-world training capabilities, among other technologies. For example, in 1999 Commerce determined that it was illegal to ship a video game console to China without an export license because the console contained a powerful processor that could be modified for use in weapons systems.
Violations can result in civil and criminal liability. Companies are subject to fines of $1 million or five times the value of the export for each violation. Individuals are subject to fines of $250,000 and 10 years imprisonment for each violation. It is therefore important for start-ups to consider the EAR and ITAR in all of their dealings.
For example, consumer demand for a start-up's product may grow exponentially overnight and the company needs to grow its workforce quickly to meet the increased demand. In these situations, the business commonly turns to interns and contractors that work remotely to avoid the legal headaches that come with hiring additional employees and added overhead costs.
Think of the hit television show "Silicon Valley" where the start-up — Pied Piper — has a data compression algorithm that promises to revolutionize the internet. Data compression algorithms reduce the size of video, image, audio and other data files and thereby speed up transmission times for email, social media, file sharing platforms, and other electronic mediums. From one day to the next, Pied Piper finds itself to be the darling of the technology world. Pied Piper enlists four contractors from across the world to help meet insatiable demand. These contractors work remotely and attend team meetings via video conference.
There is nothing else in the world quite like Pied Piper's data compression algorithm and it will almost certainly have as many, if not more, military uses down the road as it does commercial uses. So is Pied Piper's algorithm covered by the EAR or ITAR? Did Pied Piper consider whether sharing information with its foreign contractors constitutes a deemed export? Won't the investment houses or potential government customers ask Pied Piper about potential export control liabilities as part of their due diligence?
What will Pied Piper say in response? Will the investment houses and potential government customers report any potential noncompliance to the authorities? Will Pied Piper's beloved 20-something CEO go to prison?
Silicon Valley is a fictional show. Real-world start-ups, however, should take note. Export controls are real and violations carry serious consequences. They would be wise to assess their international touch points and identify and address potential export control risks before someone else asks the question.
As the old axiom states, "An ounce of prevention is worth a pound of cure."
Joseph Barton and Laura Alexander are associates in Sheppard, Mullin, Richter & Hampton LLP's government contracts, international trade and special investigations practice group in Los Angeles. They can be contacted at jbarton@sheppardmullin.com and lalexander@sheppardmullin.com, respectively.
Topics: Business Trends, Business Development, Service Contracts, Small Business